One of the first recordings featuring Bobby Hebb on guitar. We won this recording on eBay on
June 14, 2009 This may have been Bobby's second session after working with Poppa John Gordy and happened at the Chess Studios in Chicago.
---
Here's another great Poppa John Gordy release on Bullet. "Over The Waves" b/w "Salty Dog Rag" appeared before the two singles that we have which Bobby appears on; we picked it up for the historic value. The singles that followed were Bobby's first recording sessions.

Bobby & Shelby Singleton worked together at the Philips label. Here's a Shelby Singleton production/release (Producer Howard N. Lovdal) for Minaret Records. From the eBay posting:
The New Lime – "Sunny" b/w "Same" (Minaret 150). The New Lime were one of the biggest bands in SW Ohio and northern Kentucky for years. Originally formed in 1962 as the Savoys the group changed their name in 1965 when they cut a record for Fraternity Records (The Savoys was a name already being used by another group). They recorded for Counterpoint (a subsidiary of Fraternity) but during 1968 the group recorded this one release, a cover of the Bobby Hebb song, for the small Nashville based Minaret label. Record is a DJ copy in M- condition (has a date 11/4/69 written on each label).
---

---
COMPILATIONS WITH SUNNY

Two of these compilations have won a Grammy award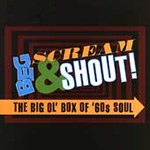 BEG, SCREAM & SHOUT won the 1998 Grammy Award for Best Recording Package - Boxed.

Night Train To Nashville
http://www.commotionpr.com/nightTrain.html


NIGHT TRAIN TO NASHVILLE WINS GRAMMY AWARD!

VOLUME II OF VINTAGE "MUSIC CITY"' R&B SET FOR LATE SUMMER '05 RELEASE

Nashville, TN (February 14, 2005) - Night Train to Nashville: Music City Rhythm Blues, 1945-1970 -- a remarkable two-disc collection of otherworldly rhythm blues sides recorded in the home of country music during the 25 years following World War II -- was honored with a Grammy in the 'Best Historical Album'' category at last night's Grammy Awards. 'This goes to all the Nashville R artists from the '40s, '50s and '60s who have not gotten any recognition or due until now,'' stated compilation co-producer Michael Gray, accepting the award.

Universal Music. Cat# 5307956
Tracks
CD 1
1. Nat King Cole – Unforgettable
2. Aretha Franklin - I Say A Little Prayer
3. Patsy Cline – Crazy
4. Glen Campbell - Wichita Lineman
5. The Mamas & The Papas - Dream A Little Dream Of Me
6. Dusty Springfield - The Look Of Love
7. Dionne Warwick - Walk On By
8. Petula Clark – Downtown
9. Chris Montez - The More I See You
10. Marty Wilde - Sea Of Love
11. The Sandpipers – Guantanamera
12. Stan Getz, Jouo Gilberto, Astrud Gilberto, Antonio Carlos Jobim
- The Girl From Ipanema
13. Sergio Mendes - Mas Que Nada
14. Lee Hazlewood - These Boots Are Made For Walking
15. Mel Torme - A Nightingale Sang In Berkeley Square
16. Tom Jones – Thunderball
17. The Platters - Smoke Gets In Your Eyes
18. Righteous Brothers - Unchained Melody
CD 2
1. Shirley Bassey - Diamonds Are Forever
2. Walker Brothers - The Sun Ain`t Gonna Shine (Anymore)
3. Jerry Keller - Here Comes Summer
4. Engelbert Humperdinck - Can`t Take My Eyes Off You
5. Al Martino – Volare (Nel Blu Dipinto Di Blu)
6. Bert Kaempfert And His Orchestra - Strangers In The Night
7. Bobby Hebb – Sunny
8. Louis Prima - Just A Gigolo
9. Jack Jones - Wives And Lovers
10. Bing Crosby - Pennies From Heaven
11. Billie Holiday - That Ole Devil Called Love
12. Astrud Gilberto - Crickets Sing For Anamaria (Os Grillos)
13. Connie Francis - Lipstick On Your Collar
14. Tony Christie - (Is This The Way To) Amarillo
15. April Stevens - Teach Me Tiger
16. Nina Simone - My Baby Just Cares For Me
17. Ella Fitzgerald - Someone To Watch Over Me
18. Louis Armstrong - What A Wonderful World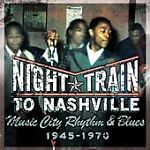 Track Listing
| | |
| --- | --- |
| 1. | VACATION/ CONNIE FRANCIS |
| 2. | YOU CAN'T HURRY LOVE/ DIANA ROSS & THE SUPREMES |
| 3. | MACHI-KUTABIRETA NICHIYOBI/ VICKY |
| 4. | POUPEE DE CIRE,POUPEE DE SON/ FRANCE GALL |
| 5. | LOVE IS BLUE(L'AMOR EST BLEU)/ CLAUDINE LONGET |
| 6. | ROCK AROUND THE CLOCK |
| 7. | JOHNNY B. GOODE/ CHUCK BERRY |
| 8. | LIPSTICK ON YOUR COLLAR/ CONNIE FRANCIS |
| 9. | BOND STREET/ BURT BACHARACH |
| 10. | SPEEDY GONZALES/ PAT BOONE |
| 11. | JE TE DIS MON AGE/ MARJORIE NOEL |
| 12. | MONDAY MONDAY/ MAMAS AND THE PAPAS |
| 13. | YOU'VE LOST THAT LOVIN' FEELING/ RIGHTEOUS BROTHERS |
| 14. | RAIN,THE PARK & OTHER THINGS,THE/ COWSILLS,THE |
| 15. | IN MY ROOM/ WALKER BROTHERS |
| 16. | SUNNY/ BOBBY HEBB |
| 17. | HOLD ON I'M COMING/ RIGHTEOUS BROTHERS |
| 18. | YEH YEH/ GEORGIE FAME & THE BLUE FLAMES |
| 19. | I'M SORRY/ BRENDA LEE |
| 20. | IT'S NOT UNUSUAL/ TOM JONES |
| 21. | GOOD TIMIN'/ JIMMY JONES |
| 22. | LOVE LETTERS IN THE SAND/ PAT BOONE |
| 23. | SMOKE GETS IN YOUR EYES/ PLATTERS |
| 24. | I LEFT MY HEART IN SAN FRANCISCO/ BRENDA LEE |
| 25. | DEDICATED TO THE ONE I LOVE/ MAMAS AND THE PAPAS |
| 26. | VACATION(JAPANESE VERSION)/ CONNIE FRANCIS |
Artists: Various
Genre: Popular
Release Date: 2009
Catalogue Number:
80057
Label: Universal
Condition:
New
Format:
Audio CD
---
OOM SERVICE DELUXE 2 CD VARIOUS BRAND NEW
Disc 1:
1. José Feliciano - Light My Fire
2. Matt Monro - From Russia With Love
3. Julie London - Black Coffee
4. Andy Williams - Can't Get Used To Losing You
5. Cilla Black - Alfie
6. Young Holt Unlimited - Soulful Strut
7. Paul Jones Featuring Mike Leander And His Orchestra - I've Been A Bad Bad Boy
8. Dusty Springfield - Son Of A Preacher Man
9. Ramsey Lewis Trio* - A Hard Days Night
10. Glen Campbell - By The Time I Get To Phoenix
11. Hollies, The - He Ain't Heavy, He's My Brother
12. Aretha Franklin - Say A Little Prayer
13. Mel Tormé - Comin' Home Baby
14. Sandie Shaw - Girl Don't Come
15. Dean Martin - Cha Cha Cha D'Amour
16. Van Morrison - Brown Eyed Girl
17. Henry Mancini - Baby Elephant Walk
18. Jackie De Shannon* - What The World Needs Now Is Love
19. Burl Ives - A Little Biity Tear
20. Mama Cass - Dream A Little Dream
21. Don McLean - Vincent
Disc 2:
1. London Studio Orchestra, The - The Avengers
2. Donovan - Sunshine Superman
3. Harry Nilsson - Coconut
4. Ella Fitzgerald - Mack The Knife
5. Chris Montez - The More I See You
6. Seekers, The - A World Of Our Own
7. Bob Dylan - Lay Lady Lay
8. Tom Jones - Help Yourself
9. Simon & Garfunkel - Mrs. Robinson
10. Burt Bacharach - Trains And Boats And Planes
11. George Benson - This Masquerade
12. Bobby Hebb - Sunny
13. Peddlers, The - Girlie
14. Dinah Washington - What A Dif'rence A Day Makes
15. Sandpipers, The - Guantanamera
16. Serge Gainsbourg & Brigitte Bardot - Bonnie & Clyde
17. Stevie Wonder - My Cherie Amour
18. Sérgio Mendes & Brasil '66 - The Look Of Love
19 Bobby Darin - Beyond The Sea (Le Mer)
20. Dionne Warwick - Message To Michael
21. Trini Lopez - If I Had A Hammer (Live)
22. Melanie (2) - Look What They've Done To My Song
---
Release Date:

Feb 19, 2002




Format:

CD




Record Label:

Rhino Records (USA)




Number of Discs:

4 Discs




UPC:

081227830021
Track listing
DISC 1:
1. What'd I Say Parts 1 & 2 - Ray Charles
2. Money (That's What I Want) - Barrett Strong
3. Please Mr. Postman - The Marvelettes
4. I Count the Tears - The Drifters/Ben E. King
5. Last Night - The Mar-Keys
6. Twist and Shout - The Isley Brothers
7. Stand by Me - Ben E. King
8. Any Day Now (My Wild Beautiful Bird) - Chuck Jackson
9. It's Gonna Work Out Fine - Ike & Tina Turner
10. You'll Lose a Good Thing - Barbara Lynn
11. Do You Love Me - The Contours
12. Green Onions - Booker T. & The MG's
13. You've Really Got a Hold on Me - The Miracles
14. Hello Stranger - Barbra Lewis
15. Just One Look - Doris Troy
16. Monkey Time, The - Major Lance
17. Heat Wave, (Love Is Like A) - Martha Reeves & The Vandellas
18. Cry Baby - Garnet Mimms & The Enchanters
19. It's All Right - The Impressions
20. Walking the Dog - Rufus Thomas
21. My Guy - Mary Wells
22. My Girl - The Temptations

DISC 2:
1. Where Did Our Love Go - The Supremes
2. Shotgun - Jr. Walker & The All Stars
3. "In" Crowd, The - Dobie Gray
4. Hurt So Bad - Little Anthony & The Imperials
5. Got to Get You Off My Mind - Solomon Burke
6. Yes, I'm Ready - Barbara Mason
7. Sitting in the Park - Billy Stewart
8. I Can't Help Myself - The Four Tops
9. In the Midnight Hour - Wilson Pickett
10. Rescue Me - Fontella Bass
11. I Got You (I Feel Good) - James Brown
12. See Saw - Don Covay & The Goodtimers
13. Cool Jerk - The Capitols
14. Barefootin' - Robert Parker
15. When a Man Loves a Woman - Percy Sledge
16. Sunny - Bobby Hebb
17. B-a-B-Y - Carla Thomas
18. Knock on Wood - Eddie Floyd
19. But It's Alright - J.J. Jackson
20. Love Is a Hurtin' Thing - Lou Rawls
21. Tell It Like It Is - Aaron Neville
22. Dark End of the Street, The - James Carr

DISC 3:
1. Sweet Soul Music - Arthur Conley
2. Respect - Aretha Franklin
3. Tramp - Otis Redding & Carla Thomas
4. Show Me - Joe Tex
5. Soul Finger - The Bar-Kays
6. Gimme Little Sign - Brenton Wood
7. I'm Your Puppet - James & Bobby Purify
8. Higher and Higher (Your Love Keeps Lifting Me) - Jackie Wilson
9. Soul Man - Sam & Dave
10. Memphis Soul Stew - King Curtis
11. Tighten Up - Archie Bell & The Drells
12. Expressway to Your Heart - The Soul Survivors
13. Boogaloo Down Broadway - The Fantastic Johnny C.
14. Dock of the Bay, (Sittin' On) The - Otis Redding
15. La-la Means I Love You - The Delfonics
16. Cowboys to Girls - The Intruders
17. Slip Away - Clarence Carter
18. You're All I Need to Get By - Marvin Gaye/Tammi Terrell
19. Love Makes a Woman - Barbara Acklin
20. Who's Making Love - Johnnie Taylor
21. I Heard It Through the Grapevine - Marvin Gaye
22. Soulful Strut - Young-Holt Unlimited
23. Rainy Night in Georgia - Brook Benton
24. We Got More Soul - Dyke & The Blazers

DISC 4:
1. I Want You Back - The Jackson 5
2. Turn Back the Hands of Time - Tyrone Davis
3. Backfield in Motion - Mel & Tim
4. Give Me Just a Little More Time - Chairmen Of The Board
5. Band of Gold - Freda Payne
6. O-O-H Child - The Five Stairsteps
7. Want Ads - The Honey Cone
8. Groove Me - King Floyd
9. Respect Yourself - The Staple Singers
10. Treat Her Like a Lady - Cornelius Brothers & Sister Rose
11. In the Rain - The Dramatics
12. Let's Stay Together - Al Green
13. Betcha by Golly, Wow - The Stylistics
14. Oh Girl - The Chi-Lites
15. Back Stabbers - The O'Jays
16. One of a Kind (Love Affair) - The Spinners
17. If You Don't Know Me by Now - Harold Melvin & The Bluenotes
18. Me and Mrs. Jones - Billy Paul
19. Midnight Train to Georgia - Gladys Knight & The Pips
20. Lookin' For a Love - Bobby Womack
21. Sideshow - Blue Magic
22. Kiss and Say Goodbye - The Manhattans
---





Release Date:

Jan 27, 1998




Format:

CD




Record Label:

Warner Bros. Records (Record Label)




Number of Discs:

3 Discs




UPC:

093624642824
http://cgi.ebay.com/From-Where-I-Stand-The-Black-Experience-in-Country_W0QQcmdZViewItemQQ_trkparmsZ65Q3a12Q7c66Q3a2Q7c39Q3a1Q7c72Q3a1205Q7c293Q3a1Q7c294Q3a50QQ_trksidZp3286Q2ec0Q2em14QQhashZitem35a21bd63aQQitemZ230352999994QQptZMusicQ5fCDsQQsalenotsupported
Track listing
DISC 1: THE STRINGBAND ERA:
1. Pan American Blues - DeFord Bailey
2. Muscle Shoals Blues - DeFord Bailey
3. Gray Eagle - Taylor's Kentucky Boy
4. G Rag - Georgia Yellow Hammers/Andrew Baxter
5. K.C. Railroad Blues - Andrew Baxter/Jim Baxter
6. Dallas Rag - The Dallas String Band
7. Bill Cheathem - James Cole String Band
8. Turkey Buzzard Blues - Peg Leg Howell/Eddie Anthony
9. Corinne Corinna - Charlie McCoy/Bo Chatmon
10. Sitting on Top of the World - Mississippi Sheiks
11. Yodeling Fiddling Blues - Mississippi Sheiks
12. In the Jailhouse Now - Memphis Sheiks
13. Morning Glory Waltz - Mississippi Mud Steppers
14. Midnight Special - Leadbelly
15. Rock Island Line - Leadbelly
16. Eighth of January - Nathan Frazier/Frank Patterson
17. Apple Blossom - Murph Gribble/John Lusk/Albert York
18. Fox Chase - DeFord Bailey

DISC 2: THE SOUL COUNTRY YEARS:
1. Bloodshot Eyes - Wynonie Harris
2. Crying in the Chapel - The Orioles
3. Down on the Farm - Big Al Downing
4. City Lights - Ivory Joe Hunter
5. I'm Movin' On - Ray Charles
6. Night Train to Memphis - Bobby Hebb
7. Just Out of Reach - Solomon Burke
8. You Win Again - Fats Domino
9. Release Me - Esther Phillips
10. Funny How Time Slips Away - Joe Hinton
11. Detroit City - Arthur Alexander
12. It Makes No Difference Now - The Supremes
13. Satisfied Mind, A - Bobby Hebb
14. Will the Circle Be Unbroken - The Staple Singers
15. Half a Mind - Joe Tex
16. Almost Persuaded - Etta James
17. Chokin' Kind, The - Joe Simon
18. For the Good Times - Al Green
19. He'll Never Love You - Ivory Joe Hunter
20. Misty Blue - Dorothy Moore

DISC 3: FORWARD WITH PRIDE:
1. Snakes Crawl at Night, The - Charley Pride
2. I'm So Afraid of Losing You Again - Charley Pride
3. Is Anybody Goin' to San Antone - Charley Pride
4. Kiss an Angel Good Mornin' - Charley Pride
5. Color Him Father - Linda Martell
6. How I Got to Memphis - Otis Williams & The Midnight Cowboys
7. Man That Made a Woman Out of Me, The - La Melle Prince
8. She's My Rock - Stoney Edwards
9. Hank and Lefty Raised My Country Soul - Stoney Edwards
10. Pickin' Wildflowers - Stoney Edwards
11. Don't Let the Green Grass Fool You - O. B. McClinton
12. Fairytale - The Pointer Sisters
13. Show Me Where - Ruby Falls
14. Touch Me (I'll Be Your Fool Once More) - Big Al Downing
15. Jambalaya - Professor Longhair
16. Whiskey Heaven - Fats Domino
17. From Where I Stand - Dobie Gray
18. Love Light - Cleve Francis
19. Grand Tour, The - Aaron Neville
20. Irma Jackson - Barrence Whitfield
21. There Stands the Glass - Ted Hawkins
22. I'm a Happy Cowboy - Herb Jeffries

OLDIES GOLDEN MILLION SELLERS - VARIOUS ARTISTS - 1986 JAPAN CD
SH-BOOM - CREW-CUTS
CHANTILLY LACE - BIG BOPPER
MY BOYFRIENDS BACK - ANGELS
YOU DON'T OWN ME - LESLEY GORE
RUNNING BEAR - JOHNNY PRESTON
LITTLE DARLIN' THE DIAMONDS
WOODEN HEART - JOE DOWELL
GREAT BALLS OF FIRE - JERRY LEE LEWIS
IT'S MY PARTY - LESLEY GORE
AHAB, THE ARAB - RAY STEVENS
ONLY YOU - PLATTERS
HEY PAULA - PAUL & PAULA
TENNESSEE WALTZ - PATTI PAGE
KISS OF FIRE - GEORGIA GIBBS
LITTLE HONDA - HONDELLS
SMOKE GETS IN YOUR EYES - PLATTERS
THE DOGGIE IN THE WINDOW - PATTI PAGE
SUNNY - BOBBY HEBB
TIME LIFE - CLASSIC ROCK 1966 - BLOWIN' YOUR MIND - CD
YOU CAN'T HURRY LOVE - DIANA ROSS & THE SUPREMES

SUNNY AFTERNOON - THE KINKS

A GROOVY KIND OF LOVE - MINDBENDERS

BABY, SCRATCH MY BACK - SLIM HARPO

(I'M A) ROADRUNNER - JUNIOR WALKER & THE ALL STARS

I SAW HER AGAIN LAST NIGHT - THE MAMAS & THE PAPAS

WARM AND TENDER LOVE - PERCY SLEDGE

SUMMERTIME - BILLY STEWART

THE CHEATER - BOB KUMAN & THE IN-MEN

RHAPSODY IN THE RAIN - LOU CHRISTIE

TURN DOWN DAY - THE CYRKLE

SLOOP JOHN B - BEACH BOYS

OH HOW HAPPY - SHADES OF BLUE

ELUSIVE BUTTERFLY - BOB LIND

BUT IT'S ALRIGHT - J.J. JACKSON

LOVE MAKES THE WORLD GO ROUND - DEON JACKSON